Please note that we regularly take in cats, so there may be more cats available than are reflected on this page. To inquire about the availability of our eligible senior cats, please contact us.
FUZZY
A MAN CAT! Yup, that's Fuzzy. An senior cat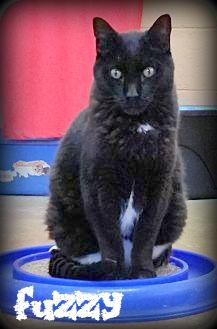 (DOB January 2001) who just IS… He hangs around, waits for you to pet him, might deign to let you give him a pass with the brush. And he will definitely eat as many treats as you put down! He is a take charge kind of guy who wants to be the boss-man cat. Fuzzy used to live outdoors, but now he's used to a little more plush surroundings. But that's not to say that he is wimpy cat! So if you know of a guy (or gal!) who is looking for a pet that is not going to take up all of their time, and is not a pretty little foo-foo thing, and would probably just like to hang out and watch some soccer or football – have them contact us! That's not to say that if you lay face down on your stomach, that you might not find him curling up on your back for a nice nap!
---
MOPSY
Awaiting bio. (DOB Spring 2002)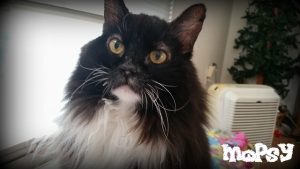 ---
TUFFY
Tuffy (DOB October 2005)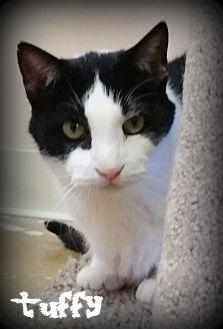 has a spunky personality. He would do better with cats that are laid back. He is wild to play with a toy on a string, but also has lovey-dovey moods where when he wants to head butt you and rub his face in your hair, on your hand, or on foot! He likes some brushing.