AUTUMN
Autumn (DOB November 2011) is a ginger tabby. She adores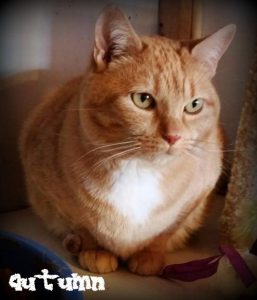 being brushed – forever! She doesn't meow very much, and will play if you want to play with her. Otherwise, she's extremely docile and likes to just sit and be with you. Her kittens have all been adopted and now it's her turn! Autumn lives with other cats, and is used to seeing dogs as well.
Autumn is the store cat at the Bentley's Pet Stuff in Olivette – stop by and say hello!
---
CHEROKEE
Cherokee (DOB Spring 2013) is the biggest flirt and love sponge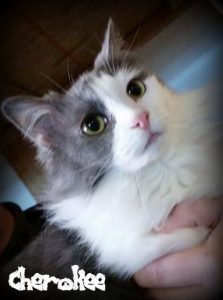 you have ever seen! He rolls over and over and over, all the while chirping at you to please please please come and pet him! He is a gentle boy, and gets along well with other cats. He also used to live in a house with a dog. He loves to play with toys and be brushed. He has lots of soft fluffy grey and white fur!
---
KEVIN THE MINION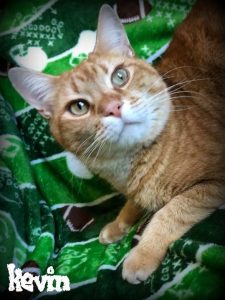 I'm a very friendly, calm, sweet, and SUPER-DUPER-SOFT orange tabby. I don't mind being picked up and held; I just purr and purr. I get along great with other cats, kids, and cat-friendly dogs. Can I please be your minion? #bananaaaaa #beedoo #minions