BRADY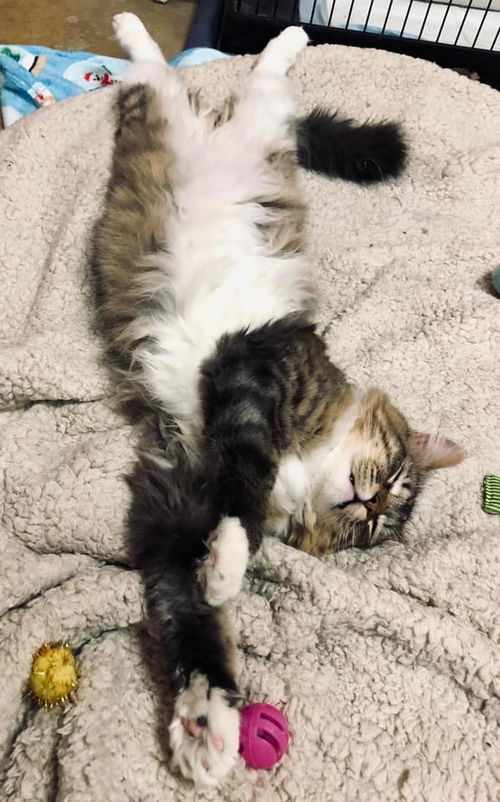 Brady (around 2 yrs old as of 11/1/21) was pulled from a feral colony because he is such a love bug! He was pulled with a female cat called Stella (also around 2 yrs old) and they are bonded and will need to be adopted together. They say opposites attract and that is so true in this case! Brady is outgoing and social and Stella is shy and reserved (but friendly and affectionate once she gets to know you).
Brady is FIV+, but you know what, it is no big deal! FIV is a "cat only" disease and cannot be transmitted to humans under any circumstances. FIV+ housecats rarely show any symptoms of the disease and usually live long, happy lives. Brady is a social cat who loves human attention and loves to be petted (he will sometimes flop over dramatically because he loves it so much). He would do better in a home that does not have young children, as he seems to shy aware from too much noise. And as you can tell from his picture, he is an absolutely handsome gentleman.
Brady and Stella cuddle with each other, play fight together, and groom each other. It is truly adorable!