If you find a lost or stray cat, the first thing to do is to take the cat to a vet or any Petsmart with a Banfield inside to have it scanned for a microchip (they will do this free of charge). If the microchip has been registered to an owner, the microchip company can contact the owner to let them know their cat has been found. If the chip has not been registered, ask the company for the "implanter of record". This is usually a rescue, vet's office, or animal control facility that may have the owner's information.
Make sure the entire body is scanned, as microchips can migrate to other parts of the body, and make sure that a universal scanner is being used (microchips are programmed at various frequencies and may not be picked up by some scanners). If no chip is detected, the next step is to take photos and put up flyers in the area where the cat was found (it is recommended that you laminate them to protect them from rain). Unlike dogs, who tend to roam far, cats tend to stay close to home. You can also make a post on Craigslist or in your neighborhood Facebook group to try to find the owner. Please don't give away all of the details; there are people who troll these sites looking for free pets to use as bait for dog fighting, to feed to pet snakes, sell to research labs, etc., and they may pretend to be the owner — always hold something back and ask for proof!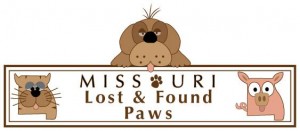 The best place to post a cat you've found is on Facebook in St Louis, Missouri Lost & Found Paws and Missouri Lost & Found Paws, as these sister pages have large followings and are the go-to pages for reuniting pets with their owners. They also have a plethora of resources you can utilize on their website. Other Facebook pages where you might post the found cat include Saving Animals in Greater St. Louis and Surrounding Areas and Saving St. Louis Pets. You can also call your local animal control to see if anyone has reported a lost cat matching the found cat's description, or see if your local animal control has a networking group on Facebook (the volunteers who run the Facebook page may be aware of a missing cat or may be able to post the found cat for you).
While you are trying to find the owner, set the cat up with food, water, a litter box (they sell inexpensive disposable boxes prefilled with litter), and a little towel or blanket in a bathroom, spare bedroom, or basement (don't allow the cat around your pets or their food and supplies). If you've given it a week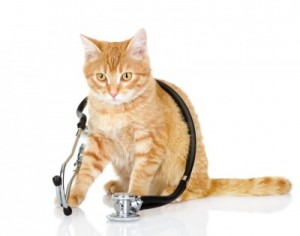 or two and have had no luck finding an owner, you might want to keep the cat for yourself (congrats and thank you)! You'll need to take the cat to a vet to make sure it is spayed or neutered, receives a rabies and FVRCP vaccine (non-adjuvanted recommended), is tested for FIV/FeLV (never euthanize a cat for testing positive; it could be a false positive, and there are groups that specialize in these cats — get more guidance here), gets dewormed, receives a flea preventative, and, of course, gets microchipped (don't forget to register the chip). There are articles on how to introduce a new cat to your existing dog or cat here.
If you are not in a position to keep the cat, you can ask trusted friends and family members if they would like a new friend (provided they will complete the vetting described above). You can try to rehome the pet yourself using Rehome by Adoptapet (please select The Cat Network as the referring organization) or NoKillNetwork. If you have no takers, you can contact local rescues to see if they have room (note that no-kill rescues and shelters have limited space and are almost always full). When contacting a rescue, be sure to include the following:
good photos
a description of the cat's appearance
a description of the cat's temperament/personality
estimated age (if known)
any observations regarding health or behavior
your contact information (including the area in which you are located)
You can also post pets for rehoming on Craigslist or on Facebook in Pets Needing Rehomed St. Louis Area MO & IL. Please ask for a minimum $50 rehoming fee to help weed out the unsavory people previously mentioned, and please try to check them out first. You can use sites such as Missouri Casenet or other public records sites to view criminal and civil court records.
Please don't surrender the cat to an open-admission kill shelter (including the Humane Society of Missouri, Animal Protective Association, or a municipal animal control) unless and until you have completely exhausted all efforts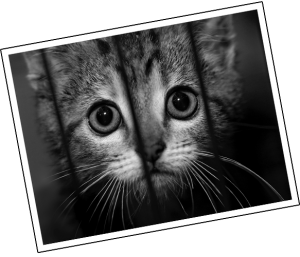 outlined above  and you, for whatever reason, cannot keep the cat until an adopter or rescue is secured. Some open admission kill shelters don't allow public adoptions and may not allow rescue groups to save these animals, and the majority have very high euthanasia rates. This is especially true if the cat is very young (under 8 weeks), older (over 5-6), is pregnant, or has any health issue (even if it is treatable). Some municipal animal controls have great adoption rates; you can call them or ask around (particularly in the rescue community) to find out if the cat would have a decent chance there. If you have to choose between HSMO and the APA, the cat will have a better chance at adoption through the APA.
St. Louis Area Euthanasia Statistics
If you have tried all resources above to rehome the pet and have not been successful, you may submit a request for The Cat Network to consider taking in the found cat/kitten by clicking here.