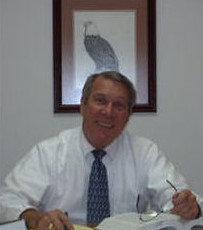 John Bild, President
John is a semi-retired attorney who prepared the legal documents for the initiation of the Cat Network for his long-time friend and founder of the Cat Network, Barbara Mena. John is always the calming voice of reason. He always has the interests of the cats foremost in his decisions.
---
Deb Crouse Cobb
Deb is on the board of Clowder House, and has been on the board of the Cat Network since the Clowder House teamed up with Cat Network around 2010. She is a lawyer across the river, and her car can drive itself to Clowder House and the Purple Building with hardly any human intervention.
---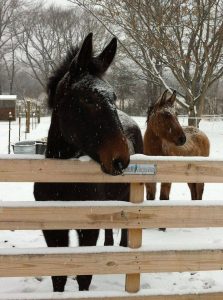 Anita Contreras Ward, Treasurer
Anita has volunteered with the Cat Network since the 1990s and has a fondness for the older cats and the ones with more "spirit". Anita heads the Cat Network sewing committee, making both the pet beds and the carrier pads. Anita also has horses, a mule, and dogs.
---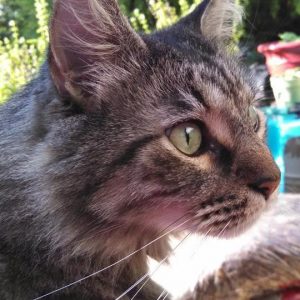 Kristi Hill, Secretary
Kristi is a computer programmer who has worked in higher education for 20+ years. She started volunteering with the Cat Network around 2009; it was her first foray into volunteering with a rescue group. Kristi serves as the secretary and tries to organize the volunteers for the Ellisville Petco habitat and the Purple Building in the city. Kristi doesn't have any formal animal training, but is willing to go the extra mile with the fosters – even taking care of Opie the asthma cat, who has had to have inhaler treatments. Kristi has cats of her own and has leash trained them; she says that walking her cats gives her an excuse to read or knit while she is outside. She took classes to learn Hebrew in the mid-90's and still wants to become proficient in Gregg shorthand.
---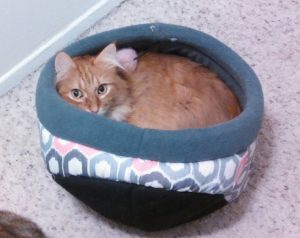 Julie Seibert
Julie loves animals, but has no current pets of her own. She has been volunteering with the Cat Network for about 4 years and joined the Board in 2017. Julie enjoys shopping for trivia auction basket items and cat supplies that are a bargain. She has a Master's degree that she earned Down Under, but is originally from Illinois. She currently work for an accounting firm, and her favorite hangout is either the gym or the South County Costco!