Amazon Smile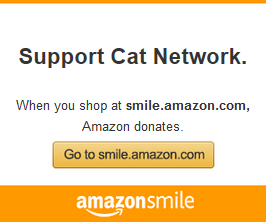 Shop for millions of items online using Amazon Smile and we receive 0.5% of eligible purchases. Just go to Amazon Smile and select The Cat Network as your chosen charity, then begin shopping! Any time you shop, make sure your browser is pointing to smile.amazon.com.
---
Order from Chewy
Order food, treats, litter, toys, and supplies for
your pets from Chewy! First time customers who order through this link earn us $20.
---
T-Shirts and Merchandise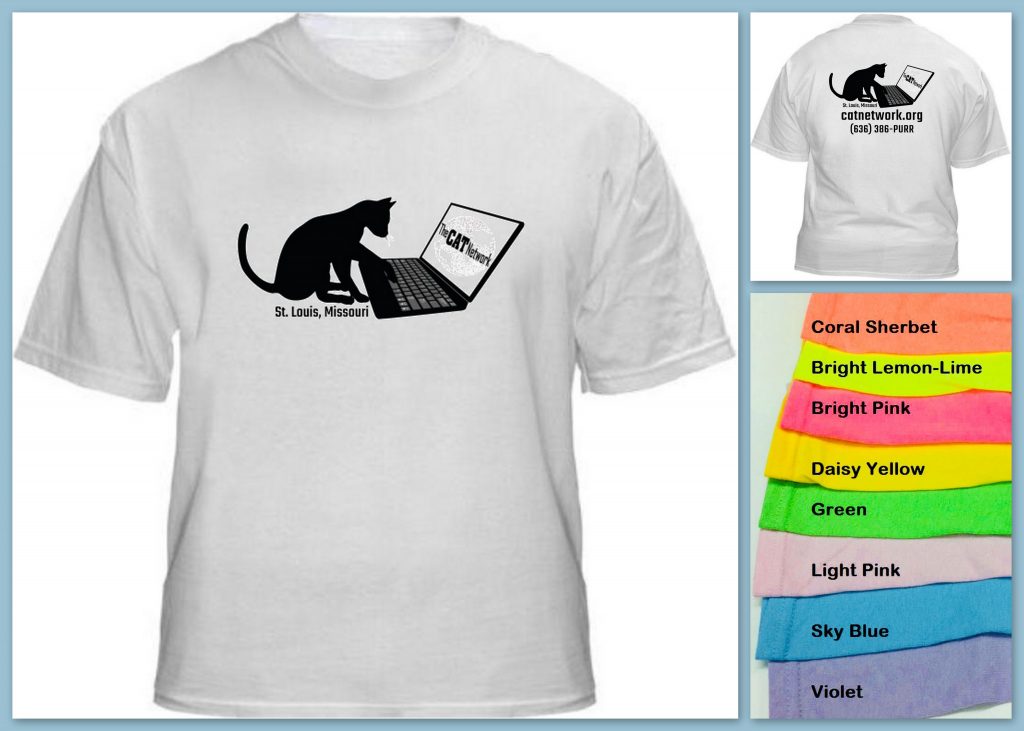 Show your support! Purchase The Cat Network logo tees (short and long sleeve), tanks, and hoodies, as well as a variety of other pet and rescue-themed apparel and merchandise. The Cat Network receives a portion of the proceeds from every item sold.
---
Handmade Carrier Pads and Cat Beds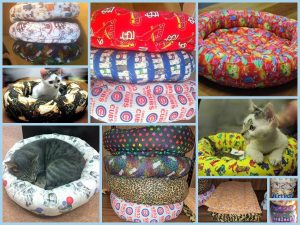 Purchase a 100%  cotton machine washable carrier pad or cat bed hand made by our very own Cat Network volunteers.  We have a variety of colors and patterns to choose from. You can also inquire about whether we have fabric in certain colors or patterns ready to be made into beds, or you can provide your own 100% cotton fabric and we can make a pad or bed for you.
In-stock pads and beds can be purchased at My Best Friend Veterinary Center or at certain special community events. You may also contact us to order. Your order can be picked up at the Ellisville Petco, or we may be able to meet you elsewhere or deliver it to your home.
Carrier Pads = $12
Small Cat Bed = $20
Large Cat Bed = $25
interior approx 12″
exterior approx 18″
interior approx 15″
exterior approx 20″
---
Nom Nom Popcorn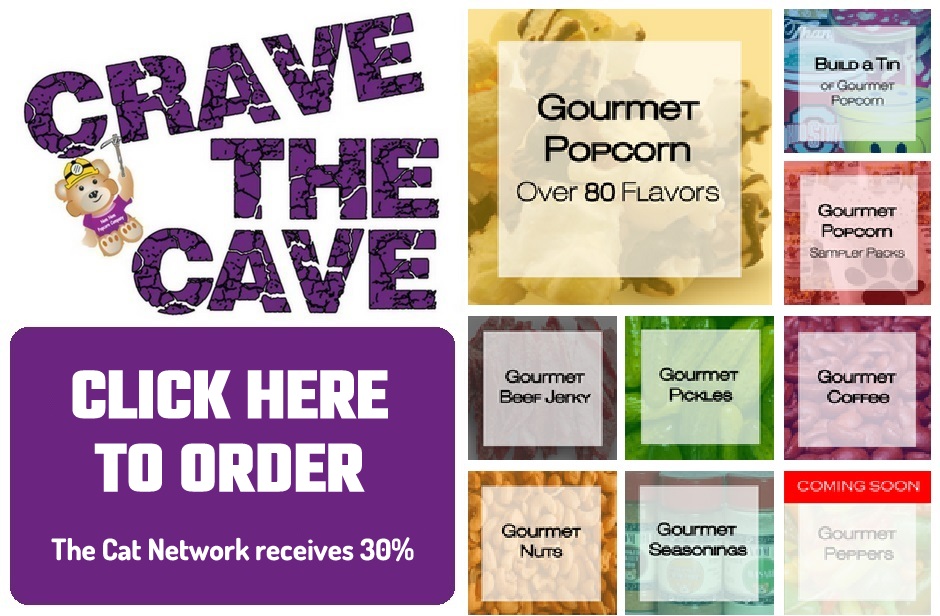 Select from over 80 flavors of gourmet popcorn, plus coffee, nuts, seasonings, pickles, and beef jerky. We receive 30% of the proceeds from each sale. (This is an ongoing fundraiser, so you can order any time – even when there is not a special campaign going on.)
---
Giving Bean Coffee
Select from a variety of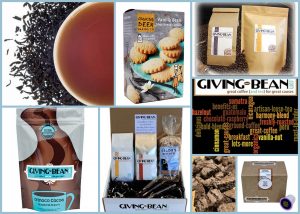 delicious gourmet coffee, tea, cocoa, cookies, and gift sets and we receive 25% of the proceeds.
---
Other Affiliate Links